Jelly's Story
I got to work with professionals who were trying to help me achieve my artistic vision, and I don't think I'd have been able to get that anywhere else.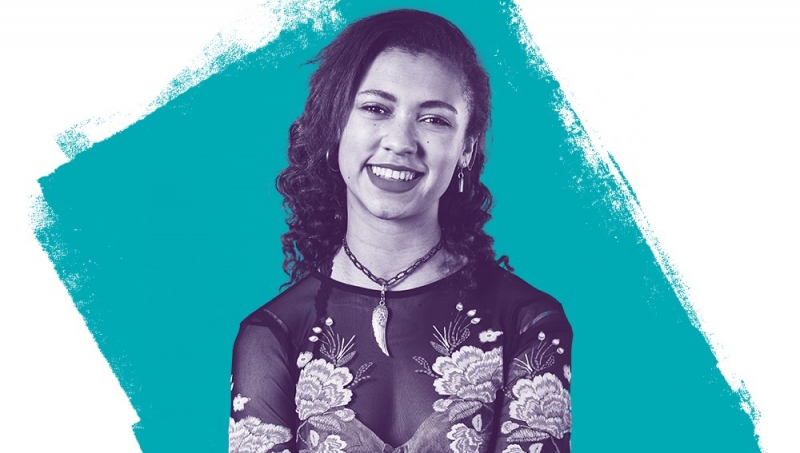 I am a singer-songwriter, multi-instrumentalist and producer. I joined the Roundhouse two years ago and did an introduction to studio recording course. Now I have an Emerging Artist Membership that gives me access to studios and facilities which used to record my debut album. I'm self-taught and at home I only have a very basic studio set-up with outdated software, so it's great to be able to access professional level quality equipment in the Roundhouse studios.
What makes the Roundhouse studios unique is that the price is really accessible, and they have amazing support in place to get projects like recording my album off the ground – I wouldn't have been able to do it otherwise. I got to work with professionals who were trying to help me achieve my artistic vision and I don't think I'd have been able to get that anywhere else. I've recommended using the studios to about 20 friends, and half of them at least have already signed up!
In my day job I work as Marketing and Development Coordinator for" Tomorrow's Warriors(link to Tomorrow's Warriors)":https://tomorrowswarriors.org/, a jazz education and artist development charity. The Development team at Roundhouse have also been amazing at offering support and advice to me for this role.
This year I joined RYAB, Roundhouse's Youth Advisory Board. We meet monthly and act as a kind of temperature check for new Roundhouse projects, with departments coming in and telling us about their future plans. We're here to represent all the emerging artists who use the Roundhouse, so we come in with any concerns members have, as well as our own ideas of how to improve it.
I joined RYAB because I really respect how open the Roundhouse community is for people from all kinds of backgrounds, which is something I've seen lacking in a lot of arts organisations and charities. I'm sure the decisions made at the top levels really help to make this happen, and I wanted to see what the Roundhouse was doing differently.
The Roundhouse feels like a really open community. Having and actively listening to a youth advisory board is a massive part of that. A lot of businesses and organisations feel really out of touch. Maybe having feedback structures like youth advisory boards would give them a greater idea of how to be representative of their communities or customers.
By joining RYAB I'm getting more of a sense of how the Roundhouse operates, and I've met some great people. By the end of the year I'd like to feel like we've helped to shape some of the new ideas and projects at the Roundhouse.
Emerging Artist Membership is £20 a year
50p to use an industry standard computer for two hours
£1 to hire a DJ midi suite for an hour
£2 to book a band room for an hour including full band set up and instruments
£60 for a recording studio with a technician who will mix and master your tracks
We have 2,608 Emerging Artists (of which 1,625 booked spaces last year)
We are a charity that believes in the power of creativity to transform lives.
To continue this work and reach more young people, we need your help.
Support Us