In 1960, playwright Arnold Wesker had a new idea for spreading the best of culture beyond the elite.
He criticised the Labour movement for neglecting the arts and one trade union took up his challenge. The 1960 Trades Unions Congress passed a resolution on agenda item 42 to conduct an enquiry into the arts. Wesker's initiative took the name Centre 42.
Centre Forty-two will be a cultural hub, which, by its approach and work, will destroy the mystique and snobbery associated with the arts… where the artist is brought in closer contact with his audience, enabling the public to see that artistic activity is part of their daily lives.
After staging a successful festival in the town of Wellingborough, Wesker's team found themselves flooded with requests for similar events. But though the festivals proved successful, they were left with massive debts, and their offices in Fitzroy Square proved inadequate – they needed a centre.
Journalist Alan Brien told Wesker about the Roundhouse, which had been taken over by clothing and property tycoon Louis Mintz, who had no clear plan for its use. With the backing of a host of influential names, Wesker presented his plans for the Roundhouse and persuaded Mintz to grant him a 19-year lease.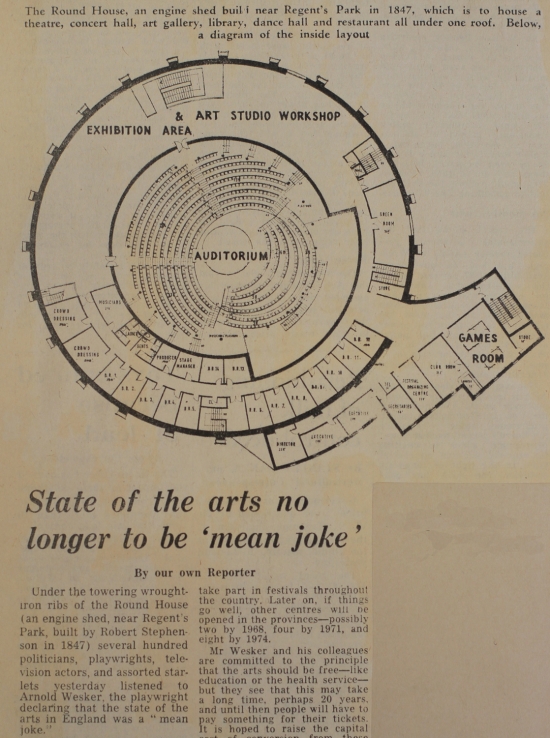 The Manchester Guardian's report on Centre 42 at the Roundhouse – 17 July 1964
Soon after, at a meeting at the Labour Party Conference, the Prime Minister offered to host a tea party at Downing Street to raise money for the initiative.
I was appealing to everyone for help, from Harold Wilson to Prince Philip. Wilson gave me a very competent administrator, George Hoskins, who created order out of chaos. We gathered a group of trustees and found the money to commission René Allio, a French architect, to design the new Roundhouse. The model was built, and we then needed £650,000 – £400,000 to build and enough money to run without subsidy for two years.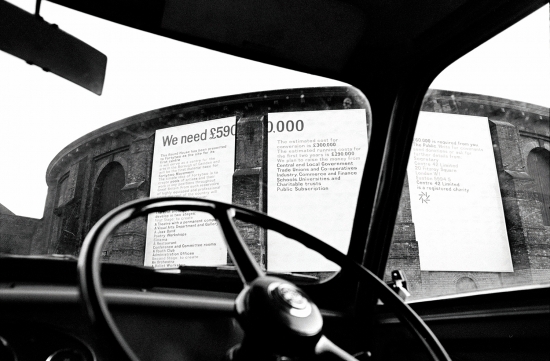 Centre 42 at the Roundhouse circa 1964
The Roundhouse – now renamed Centre 42 after the movement itself – became a cutting-edge arts venue, opening with the legendary 1966 launch of radical underground newspaper the International Times which featured a little known band called Pink Floyd.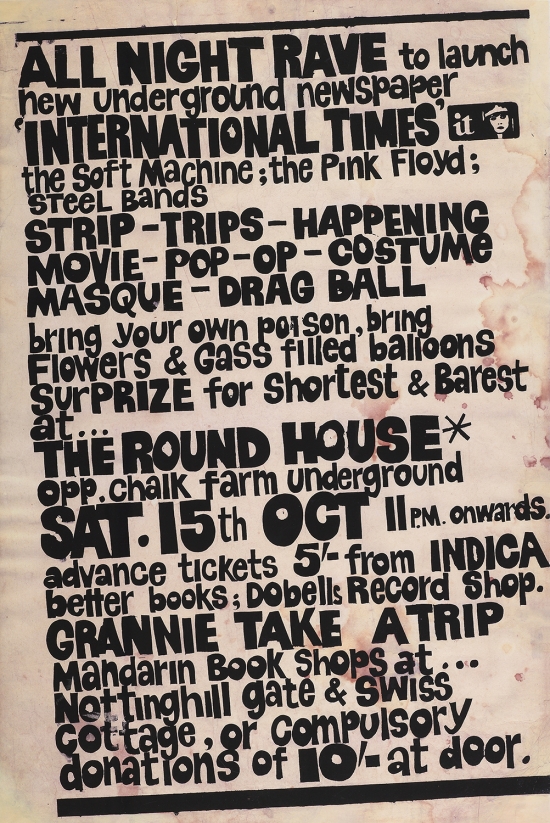 Original poster for the first Roundhouse gig in 1966
Over the course of the decade the Roundhouse would go on to host it's first theatre performance with Peter Brook's Themes on the Tempest in 1968 and stage some of the most experimental, controversial and memorable performances of the 60s including Jimi Hendrix, The Who, Steven Berkoff's Metamorphosis, Tony Richardson's Hamlet, Sex Pistols, The Living Theatre, Fleetwood Mac and The Doors.
I think that was one of the best concerts I've ever done
However as the Roundhouse reached the turn of the decade, the struggle to raise funds for the venue severely limited Wesker's ability to achieve his ambitions for the venue. In 1970, he resigned.