Details
Do you have an incredible short film idea? We can help you make it happen and get it screened at the Roundhouse!
This spring, Roundhouse will present the Last Word Festival a festival of spoken word, storytelling and live performance that all have a story to tell.
We're looking to support 3 emerging filmmakers to create new short films for the festival, exploring social and political issues from their unique perspectives.
What will I get from taking part?
£500 production budget for you to spend on making your film
A professional mentor with industry experience and connections, chosen to support your specific needs and ambitions.
Additional support totalling £1300:
Technical equipment – 1 day use of Roundhouse Studios' filmmaking kit and resources (including cameras, lenses, lights, sliders and green screens)
2-3 days of dedicated support from the Roundhouse Digital Productions Team throughout the filmmaking process.
The chance to showcase your film at a public screening event during the Last Word festival.
A free place on our upcoming spring Roundhouse Film Club sessions.
Free Roundhouse Emerging Artist Membership valid for 12 months from registration

Who will be teaching the project?
You will be paired with an industry professional mentor, who will be able to share their experience and advice, chosen to support your specific needs and ambitions.
Do I need any particular skills or experience to take part?
A passion for filmmaking and dedication to having a career in film and TV.
Is there anything I need to bring or wear?
You will need to already have all the relevant skills necessary to make your film, this is an independent study programme.
To be successful you will need to have a strong film idea and the skills/experience you need to make it.
We're open to all genres of films – from narrative to animation, documentary to experimental – but the film must be under 3 minutes long.
Your film should be about social and/or political issues from your perspective. It should reflect the time we are living in now and identify the issue(s) which are most important to you.
I'm not sure I can afford to take part…
If you need help to pay for things like project fees, transport or childcare, we can help. Find out how you can get support.
I have additional needs. Can I still take part?
We have places available on all our projects for individuals with additional needs. Get in touch so that we can discuss your requirements and do our best in supporting you.
Hear from previous winners of the Film Fund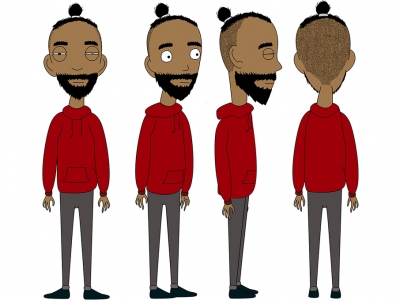 How we made our short film: The Integration Game
We met with Naomi and Amena, one of winners of the And Now What? Film Fund who tell us more about their experiences on making their short animation film, The Integration Game.
Read More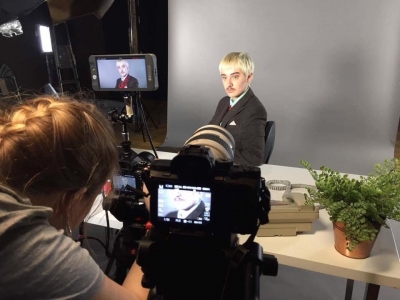 10 Practical Film Making Tips
Lots of food, a cheerleader and risk assessments. Alice and Holly list 10 practical filmmaking tips they learnt from making their short parody film I'm a Man.
Read More
The Last Word Film Fund is made possible by the support of:


How to Enrol
How do I enrol for the Last Word Film Fund 2018?

APPLICATIONS HAVE NOW CLOSED

Key Project Dates
Application Deadline: 9am, Monday 18 Dec 2017
Interview Dates: Week of 8 January
Production Period: 8 Jan – 19 March 2018