Truth to Power Café: Meet the Participants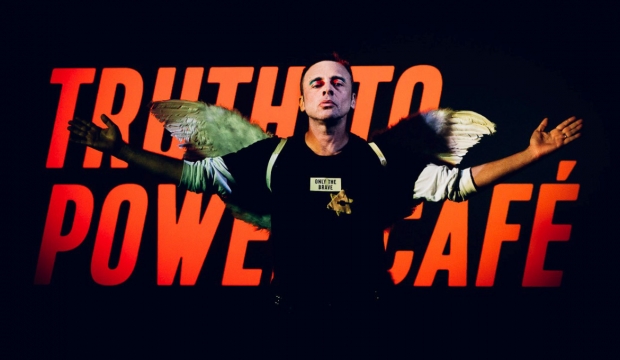 Over two nights, 20 London participants will rise up in the name of free speech and political activism in the 'Truth to Power Café' before a live audience.
Jeremy Goldstein, creator of 'Truth to Power Café' speaks to participant and artist Otto Baxter and his involvement in fellow participant, Daniel Vais', Culture Devise Dance Project.
Jeremy: Hi Daniel, tell us more about the work that you do as part of the Culture Devise Dance Project.
Daniel: We work in fashion, art, dance, and photography showcasing the intense beauty of people with Down's Syndrome. Otto is a true artist. His mind is fluid, ever-flowing, curious, and he loves to improvise.
Jeremy: Otto, how have you found working as part the Culture Devise Dance Project?
Otto: Daniel's work is fresh and daring, he has exposed me to the avant-garde in an international context. We want to show the world how desirable and fashionable we are.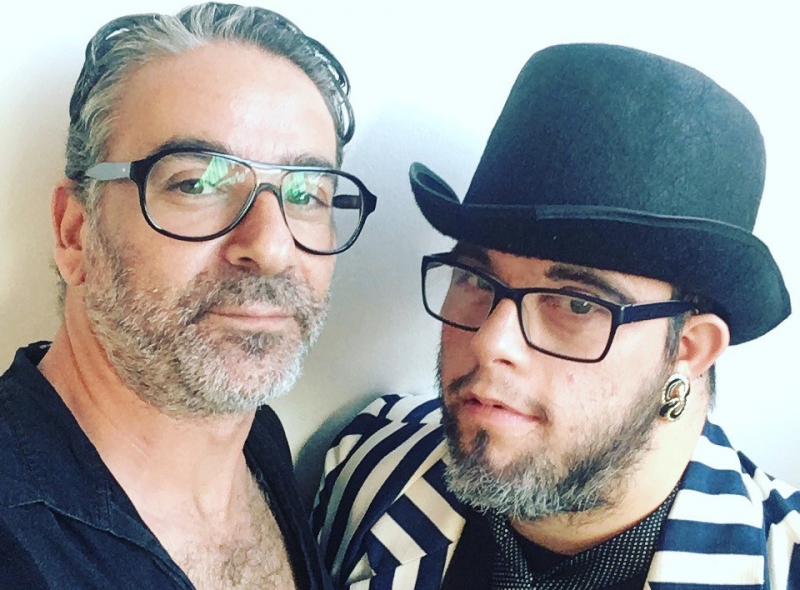 Culture Device (Daniel Vais and Otto Baxter)
Daniel: I also run the Radical Beauty Project with the aim of providing an alternative vision for beauty. Model and actress Sarah Gordy thinks that there will be less people with Down's Syndrome in the future so we have a shared ambition of making these images a part of cultural history, and saved for future generations.
Jeremy: Why fewer people?
Daniel: Eugenics. There are prenatal tests to determine the status un-born babies, and abortion rates are at an all time high. Regardless of whether you have Down's Syndrome or not, we are all human, and sometimes we all suffer from low self-esteem and feel too ugly for this world.
Otto: I'm no different. I'm happy and I'm lucky to have Down's Syndrome. Because of it I feel extra beauty and love for myself. I'm proud of who I am. It's the best.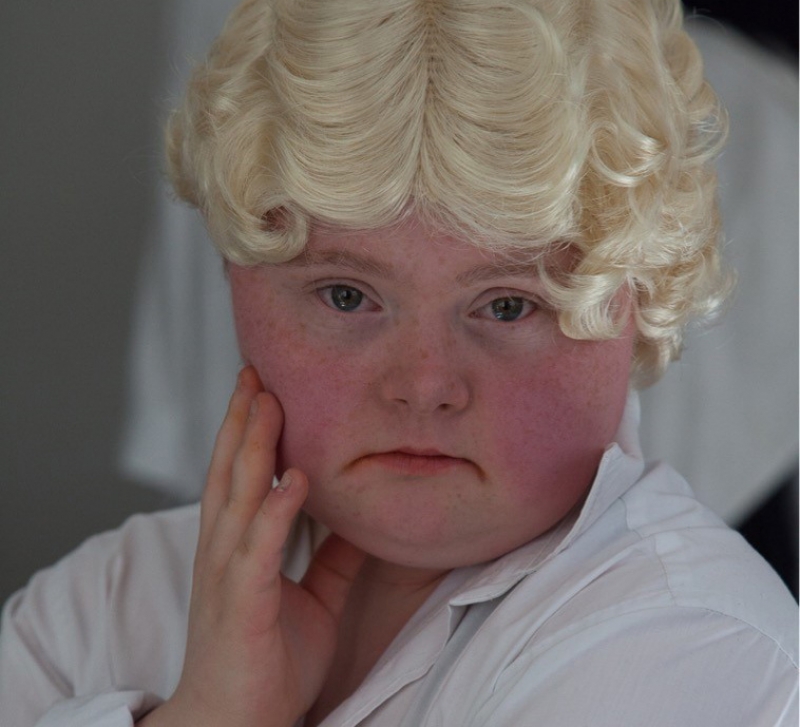 Fiona Yaron-Field (Ruby Bond)
Jeremy: How do you deal with people's prejudice?
Daniel: I have worked with people with Down's Syndrome for a long time. I see how people treat them like zombies, trying to take their power away. They think they have no mind, no spirit and no choice, but it's not true.
Otto: Even though people might see me as an oddity, I'm an individual and I've learnt to stand up for myself. I'm happy and that's what counts. I don't care what people think.
Daniel: Without love, we have hate, loathing, and abuse. Love will always win eventually. We need to hear the voices of people with Down's Syndrome now more than ever.
Jeremy: Which brings me to the question; Who has power over you and what do you want to say to them?
Daniel: I'm a punk. I couldn't care less!
A lot of people have tried to abuse me, but I do what I want and I follow my dreams. This year I won the Alternative Miss Wilderness Festival. Either you like me for who I am or you can piss off!
See Otto and Daniel say their piece as part of the Truth to Power Café at the end of the month.
> Truth to Power Café is directed by Jen Heyes and runs from 30-31 October. Find out more, watch the trailer or book tickets.