From horse trick riding to chainsaws: Circus at 250 years old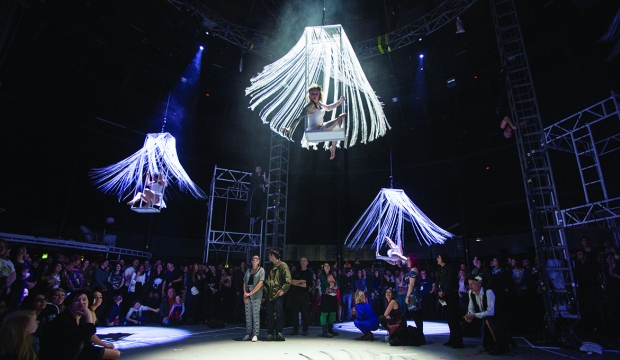 As we wave goodbye to CircusFest 2018, we take a look back to where the art form began and how it's morphed, developed and become pretty rebellious.
What was happening in the UK in 1768? Well, we have King George III as Monarch, the Whigs are in power, the first Birmingham Music Festival is kicking off and the Royal Academy has been founded. All interesting events by all accounts, but, in a riding school in south London, something pretty magic is happening.
It was all down to entertainment entrepreneur Philip Astley, who opened a riding school where horse trick riding was a big attraction. So far, so what. Well, because he was a bit of a creative chancer, Astley decided he'd add both acrobatic and comedic elements to the trick riding shows, making it the very first time all these acts were brought together for the British public. He also thought a circular performance area would be much more exciting than the straight line stages his peers were sticking with.
So that's what kicked it all off, 1768 was when circus – as we know and love it – began, and it's still here wowing and kapowing us. There are the well known traits of a circus show such as a clown, acrobats in all their glory, dangerous juggling and tightropes. All of these are great, but what about the rebels? The ones who have taken the well known traits and have twisted them? We're going to take a look at some of the companies who have well and truly bent the circus rules.


No Fit State
In 1986, during a politically charged time and in a recession, five friends joined together. As creative reaction to the world around them they created No Fit State Circus. Their shows combine live music, dance, stage design, text, and film with traditional circus skills. In 2013 they performed at the Roundhouse and ditched a stage for the space above it. Bianco took place high above the audience's heads and all around them. It was all-consuming circus.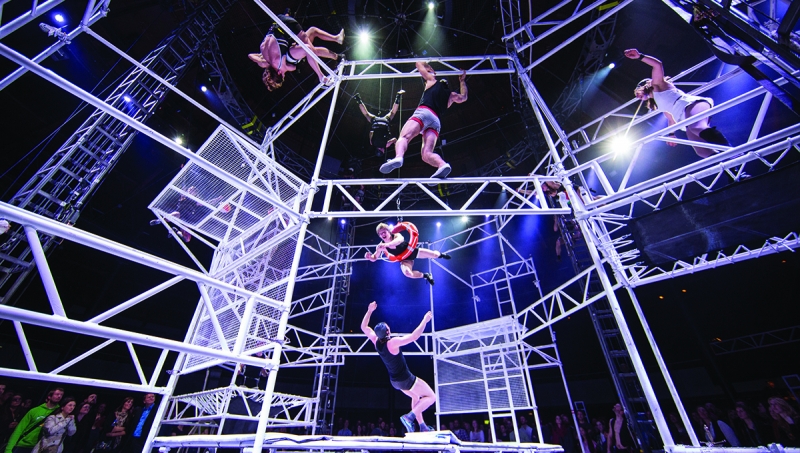 Archaos
This company was the trailblazer for punk circus. Founded by Pierrot Bidon, it embodied rebellion and as you'd guess, chaos. Roaming around Europe in the 80s, their shows were noisy, smelly and confrontational and the acts included chainsaw juggling, motorbikes, explosions and people setting themselves on fire. They were a total slap in the face for regular circus go-ers and a dream come true for anarchy lovers.



Covent Garden Street Circus
In 1976 the fruit and veg market moved out of Covent Garden and the street artists moved in. In 1981 Alternative Arts, a community organisation and production company formed the Covent Garden Street Theatre, were invited by the city to develop Covent Garden as a year-round site for street theatre. This took circus out of its traditional 'big top' habitat and brought it to the streets for all to see. It created a type of circus for all.

Groupe Bekkrell
Inspired by physicist Henri Becquerel's discovery of radioactivity, this all-female French company are all about instability, chaos and humour. Their most recent show The Bekkrell Effect , part of the Roundhouse's 2018 CircusFest, saw them swing between acrobatics, falling and flying, all powered by punk energy. It was a lot of fun.


De La Guarda
Described by one reviewer as "an acid trip without the acid", this Argentinian circus company performed their incredible show under our big top back in 1999 – and it stayed there for a whopping 11 months! With no assigned seating and no set stage, the barriers between the crowd and performers were blasted away.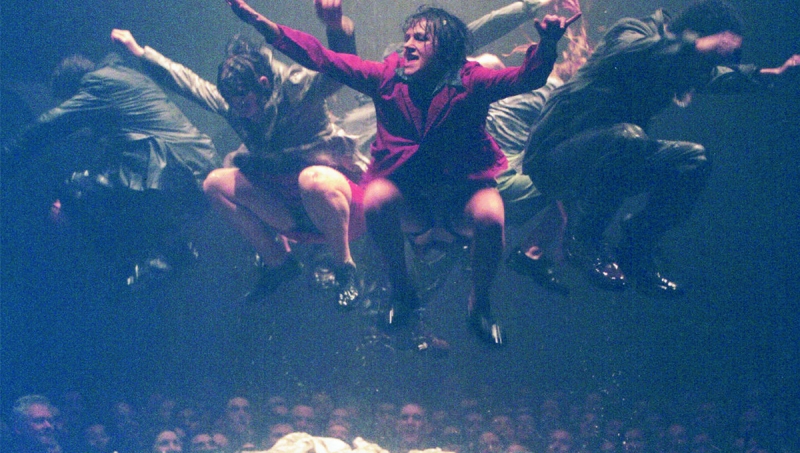 Ellie Dubois
Less of a company and more of a one-woman powerhouse. Ellie Dubois' shows combine contemporary performance and circus. Her latest show No Show was performed at the Roundhouse's CircusFest which was a feminist deconstruction of circus. It's a show about how the circus environment isn't hospitable for female performers, but it also shows that they couldn't care less.