Meet Aneesa' Marie: Round our Place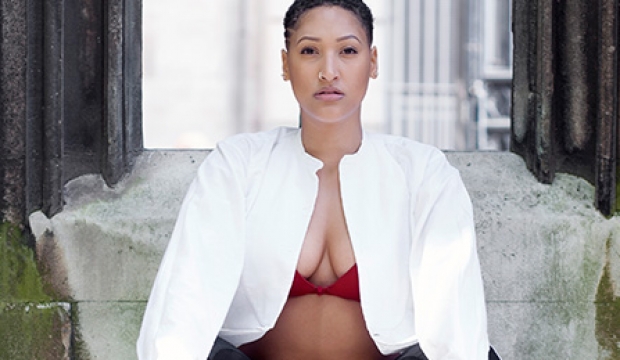 Ahead of Round our Place this Saturday, festival producer and intern Mandeep speaks to singer Aneesa' Marie, a Trinidadian native who's passionate about her roots, and deeply involved in London's eclectic music scene. Her sound brings together neo-soul and contemporary jazz for her own personal style of music.
Mandeep: What advice would you give to someone pursuing a career in music?
Anybody wishing to pursue a career in the arts should think about the WHY of the thing. Do it for the love, not the money and I promise everything will fall into place. With that being said, check out my single 'Something Special' available on all major platforms.
Mandeep: We have, it's beautiful! Can you describe your music in 3 words that start with a vowel?
Aneesa' Marie: SEXY. Honest. Wise
Mandeep: What's your earliest musical memory?
Aneesa' Marie: It was like a hazy dream, waking up to my mum playing Gospel music on a Sunday morning. I even remember the CD! It gave my soul such a feeling of peace – but obviously I didn't know what peace was at the time! My mum never played music in the house like that but on the few occasions she did, it helped lay a superb foundation for my musical understanding and ardency.
Mandeep: Ardency is a great word. Good choice. What's your creative process like?
I really love writing on the train. The motion of the train is so calming to my spirit that I don't feel or hear anything besides the music and my thoughts.
Some of my best pieces (in my opinion) were written on the train
Mandeep: Strange. I do exactly the same thing. It's a place of no distraction, you know? So what's the opposite of your creative process?
Aneesa' Marie: Being around people or distractions. I know a lot of people like to vape, smoke and drink when they are writing but I personally cannot stand it!
Mandeep: What's that one song that you really wish you wrote?
Aneesa' Marie: Ahhh there's so many. I really can't choose just one. A few that come to mind would be Lauryn Hill's 'Doo-Wop', Michael Jackson's 'Liberian Girl' and Jazmine Sullivan's 'Insecure'.
Mandeep: Here's a weird one. You have to collaborate with an artist, but they have no musical input to your work. They are merely a presence in the room as you create. Who do you pick and why?
Aneesa' Marie: OBVIOUSLY, D'Angelo. He is a living legend. I feel like I would be able to feel his energy, his soul and it would influence me somehow. His musical genius would just touch me, in the right way. Or I would just die of excitement.
Mandeep: Death wouldn't be terribly productive but it'd be a memorable studio session for sure.
If you could start your artistic journey from day 1, what would you do differently?
I would have started sooner. I would have surrendered my fears and insecurities to the universe and would have thrown myself into it.
For a long time, I struggled with my identity, where I was and what I was doing. I dealt with some serious emotional and psychological displacements and I allowed them to hold me back. I convinced myself I wasn't good enough and I could not do it.
I've changed my way of thinking, and I just do it and through reflecting I can grow and be a better artist.
Mandeep: What a lovely and real way to end this interview. Thank you for your time, Aneesa'.
Aneesa' Marie: Pleasure!
> Aneesa' will be playing in our Sackler Space-turned-living room from 3.15pm as part of Roundhouse Rising Festival.