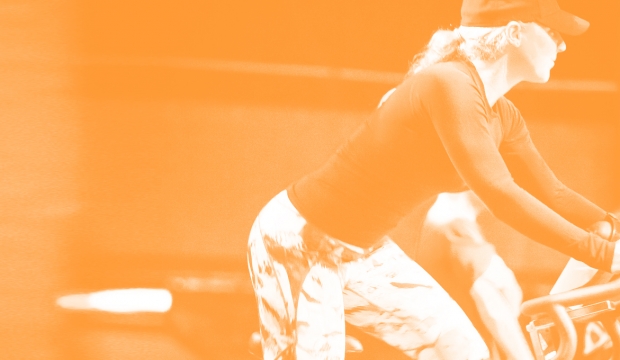 As we gear up for our favourite challenge event, Ride the Roundhouse, and in the general spirit of the New Year fitness kick, we round up the tunes that get us motivated to work out.

© Apple Music – our official streaming partner
Legend Has It, Run The Jewels – Joe, Events Manager
This was the record that helped me power through my Ride the Roundhouse 2017 training. It's bassy and kinda angry – and I always played it full volume on my headphones. I couldn't tell you what the track is about, because every time I listened to it I was pedalling like crazy on an exercise bike at the gym. I then got to see them perform it here live in April last year which was pretty cool.
Original Nuttah, Shy FX ft UK Apache – Delia, Programmes Director
It is UK Jungle music, high paced and high energy virtually all the way through and gives me a solid 4 minutes of good cardio! Love it.
Mastodon, Curl of the Burl – Faye, Marketing Manager Brand and Impact
I'm a heavy metaller at heart anyway, but never more so than to soundtrack a gym session…not least because it's loud enough to drown out the terrible MTV funky house my gym seems to pump out. My top metal work out pick is this Mastodon track partly because it starts with probably the silliest and most heavy metal line ever: 'I killed a man coz he killed my goat', and also great guitar riff etc.
Mory Kante, Yeke Yeke (Hardfloor remix) – Ed, Music Events Manager
I defy anyone not to feel motivated with this tune on the turntable.
Before I Forget, Slipknot – Jack, Visitor Services Supervisor
This song gets me in the mind set and focused to get into a heavy lifting or conditioning session. If I am feeling a bit lethargic it will perk me up and make me snap out of feeling lazy and to really attack the weights, especially if I'm doing compound training. When I am at the tail end of the set, songs like this can push me to do a few extra reps.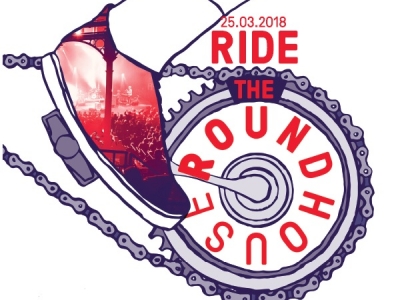 Ride the Roundhouse 2018
Are you looking to challenge yourself in the new year? Join 2018's loudest, most exciting cycling event and support our work with young people.
Read More