Our Christmas song favourites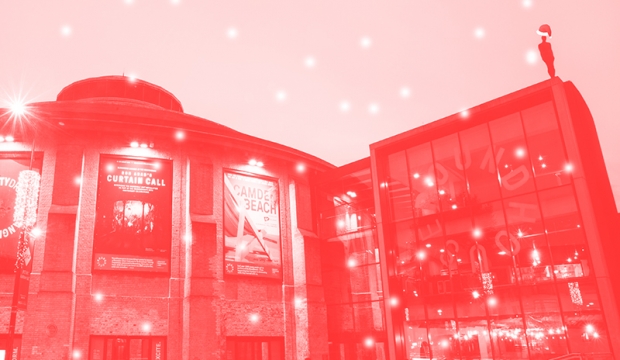 It's that time when we just can't get enough of our favourite Christmas tunes, so in true festive spirit we've curated our top seasonal songs…

© Apple Music – our official streaming partner
Christmas Time (Don't Let The Bells End), The Darkness – Lauren, Marketing Coordinator
I used to be a massive fan of The Darkness and had a huge crush on Justin Hawkins (I always did go against the norm!). I remember watching this video and finding out that the girl in the car he kisses was his girlfriend in real life and being really jealous. It was the tight PVC flares, long hair and flames coming out of his trousers; he had the whole package! On a music note, I had the single of the song in my stocking the year it came out and I used to religiously listen to it every Christmas morning for many years after, it made me feel so happy.
2000 Miles The Pretenders – Marcus, Trusts and Statutory Manager
It's got a great intro and guitar riff. It's Christmassy but a bit more subtle than some other classics so I reckon you could listen to it all year round no problem. Chrissie Hynde also sounds fantastic on it.
Fairytale of New York The Pogues – Hayley, Operations Administrator
It's my favourite because it is a more realistic depiction of Christmas than most songs. It's got the festive alcoholism and scathing insults that I grew up with at Christmastime!
My Only Wish (This Year) Britney Spears – Sophie, Ticketing Assistant
When I was staying in a dormitory in Siena, Italy in August 2007, my roommate and I had a habit of taking a siesta between 2pm and 4pm because it was just. so. hot.
Our Italian neighbours would frequently wake us by playing thumping music….and one day, the song that interrupted our slumber was Britney's My Only Wish (This Year). We figure they knew it was Britney, but didn't speak English well enough to know what she was singing about – it couldn't have felt further from Christmastime! Since then, it's held a place of honour on my Christmas playlist.
The Proud Family Destiny's Child and Solange – Nicole, Station Manager
I was raised with the motto, 'family over everything', even more so when they drive you insane! So this song has kind of become my family's (unofficial) Christmas anthem, every Christmas morning I stick this song on after breakfast as people start to arrive from all over the country for dinner! It just makes me want to hug everyone and even forgive my brother when he tries to get out of washing up!