How we made our short film: The Integration Game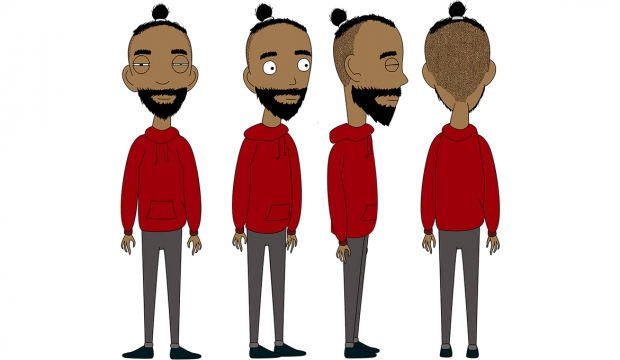 We met with Naomi and Amena, one of winners of the And Now What? Film Fund who went on to create The Integration Game, a short animation about aliens exploring earth for the first time. They tell us more about their experiences of the fund and making the film.
Hi Naomi, how did you and Amena come up with the idea for The Integration Game?
After a brainstorming meeting in a dingy bar on Brick Lane, we decided to create an animation ridiculing our own society through the eyes of aliens.
This was the first animation I produced, and the longest project that Amena had animated, so there were lots of challenges along the way, but one of the best things about the And Now What? Film Fund was being paired with our mentor, Nuru. He gave us endless advice on how to film and animate the project.
Can you tell us a bit more about how you created the animation?
We decided to film live backgrounds with the animations drawn on top. We used photos and footage of scenes with me and Amena as stand-ins which we used for reference for the characters.
It took a lot of discussion to work out precisely which shots we'd need, but once we worked that out, filming it with no sound on location made some parts quicker.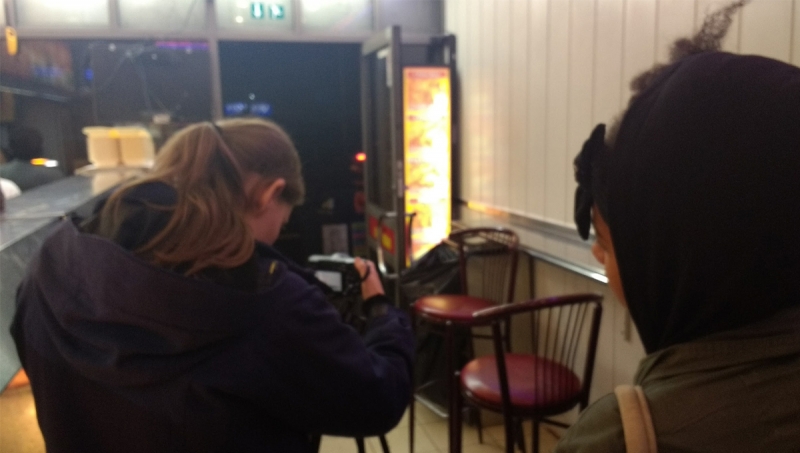 The film had to be strictly 3 minutes or under, so when it came to the edit I had about a minute of animation to cut out. I'd like to think the audience won't miss what they never had, and the film seems to make sense without the extra scenes which were cut.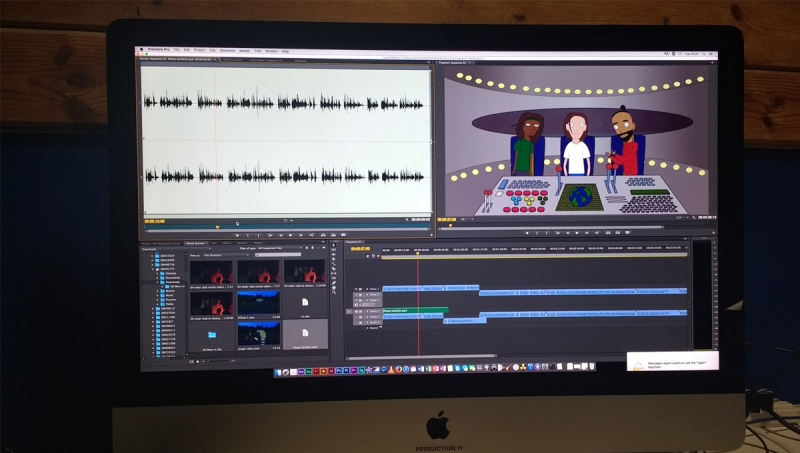 Amena, can you tell us a bit more about the animation process?
I opted for a simplistic and raw-art style but this still came with its own challenges. All the characters had to be drawn from at least 3 angles, which I did using Adobe Illustrator. I also used the Pen tool to achieve smooth and balanced line work, but despite the simplicity of the characters, drawing was still a long process.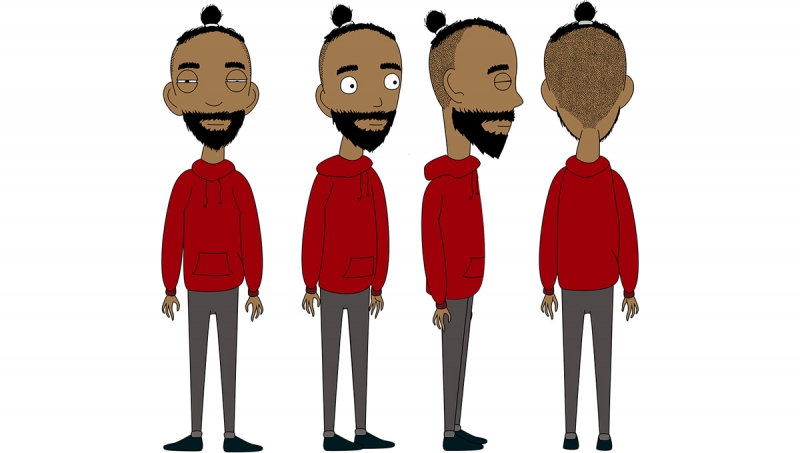 One of the most important additions was the curves effect. This allowed me to colour match the characters to the footage so that they didn't look so bright and out of place and helped them to blend into the backdrop.

I also assigned all the layers to move in a 3D space. Despite it being a 2D animation, working in 3D meant I was able to add moving light layers to the club scene which really helped to bring it to life.
Finally, I also added some camera movement to the scenes where the alien talks directly to the camera. Using the wiggle expression, I told the camera to move at random within set dimensions. This was to give it a hand-held feel to make it seem as if this was his own personal video log. I finished it off with some scan-lines and a little rec symbol in the corner to give it that true, crappy, home video effect.
How would you describe your overall experience of the And Now What? Film Fund?
We got lots of support from Claudia and Nandita the Broadcast and New Media team at the Roundhouse.
We met with them early on to set out clear deadlines for the project, and they helped us with logistical things I hadn't done before, like drawing up a risk assessment, and checking all of the equipment and booking spaces.
The support and advice you receive along the way will really help you to make the best film you possibly can. It gave us the room to experiment with new ideas and techniques we'd never worked with before.
As part of the fund, we had the chance to screen our film at the Roundhouse alongside some really amazing films. We got to see an audience react to our film for the first time and meet other filmmakers from all different walks of life.
It was quite surreal to think of how far we'd come since my first brainstorming session with Amena a couple of months ago – but we're now feeling motivated to work on new projects.
> Do you have an incredible short film idea you want to realise? Find out more and apply for The Last Word Film Fund.