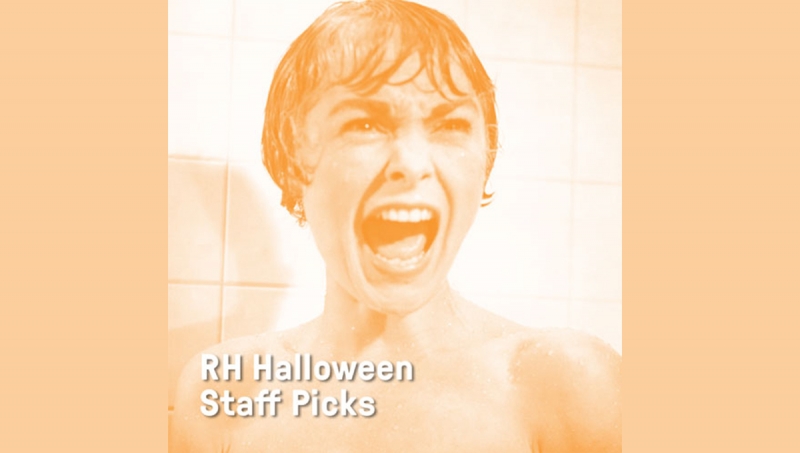 As Halloween creeps up on us, we asked the Roundhouse team to pick their favourite spooky songs. So here's some scarily good ones to get you in the Halloween mood.
Here are our highlights:
I Put a Spell on You Screamin', Jay Hawkins – Lucy Scott, Music Programme Producer
Nina Simone's cover of this track is probably more well known, but Screamin' Jay Hawkins is the original and my favourite. Apparently he originally intended to record the track as a gentle love song. In the recording session the producer brought in ribs and chicken and got everybody drunk and this version was born.
The Rite of Spring, Stravinsky – Marcus Davey, Chief Executive and Artistic Director
I realise this is not a Halloween song, but when I played in my youth orchestra we performed The Rite of Spring in Newcastle City Hall. I thought the whole place was spinning and turning in fear. I think it is one of the greatest works ever written but it still scares the living daylights out of me.
The Witch, The Sonics – Peter Quinn, Music Programme Coordinator
I played in a Garage Rock n Roll covers band when I was about 21 and we played this at a Halloween party!
Pyscho Killer, Talking Heads – Rebecca French, HR Administrator
This is one of my favourite Halloween songs because it's guaranteed to get everyone singing along to the really silly bits and the best bits of Halloween are the silly bits.
Ghost Town, The Specials – Marie Horner, Senior Producer
There's something about combining people dressed as skeletons and scary things whilst listening to ska that is just brilliant.
Aisha, Death In Vegas – Sally Del Valle Brown, Finance Assistant
It's a cool dance track and I like it because it features Iggy Pop as the murderer.