Lagos to London: Mr Eazi on Afrobeats, African Culture and his first UK festival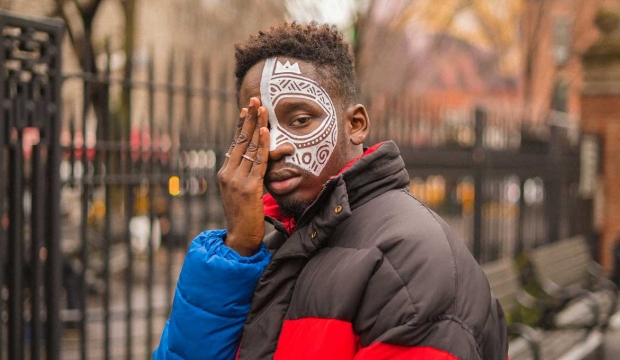 This weekend Mr Eazi takes over the Roundhouse with his 'Life is Eazi' Culture Fest, a new festival celebrating Afrobeats music and African culture. We chat to him ahead of the big day…
We're so excited to see you! Your 'Life is Eazi' Culture Fest features a broad spread of art, dance, fashion and live music, all that you've curated by yourself. What can the audience expect on the day?
I feel like the audience should expect the best of Africa because that's what I'm going to be showing them. It's going to be like a 101 on the Afrobeats and African music culture. A real experience where you get to know and feel both the music and the culture.
You've been described as a pioneer of Banku music, can you explain what that is for those who don't know?
Banku music is just African fusion. It's a mixture of African music. You know Africa has so many sounds, almost every country or every sub-region has a sound and Banku music is a fusion of them.
Earlier this year you released your mixtape Accra to Lagos, which you described as tribute to the two cities that influenced your sound. Can you explain how they did that?
I was born in Nigeria and left when I was 15 to go to Ghana. A lot happened when I was in Ghana in terms of growing up, influences both musically and in life. When I moved from Accra to Lagos, I just wanted to show the different sonic references for each city, they're so beautiful and to be able to do this is a blessing.
On Instagram you posted an image back in July with the line 'I represent an entire continent,
AFRICA

!' Is that what it feels like?

You know if too much is given, much is expected, so representing Africa via music is a blessing to me. I just feel it is a blessing and it's now beyond me and I know the conversation has to be beyond me. It's not just about Mr Eazi but about everybody, about Africa, about the continent.
What would be your words of advice to any young aspiring music artists?
I just say believe in yourself man! Because as an artist, no two artists are the same so there's a story you want to tell the world with the way you write, the way you bounce on beats. Just believe in yourself and don't stop going.