Male identity and mental health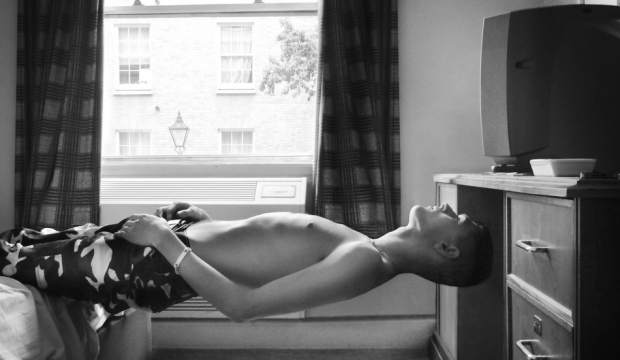 Guest writer Will de Groot, explores the complex topic of modern male identity and creativity's role in unpicking it
Male identity is something that, introspectively, I've spent a lot of time thinking about in my adult life. "Being a man" is a far more complex experience than we were ever led to believe.
I think, as men, we've been like prisoners of a language that failed to speak of the reality of our own lived experiences. We inherited a set of definitions, words and gestures that served to stifle not only ourselves, but those around us.
It's this pre-invented masculinity that would have us believe that "strong" meant "silent". As a society, we've largely remained muted about depression and the very real issue of men's mental health; conversations around this need to be started.
This is where creativity can step in. Through the arts and creativity, we're beginning to hold the conversations that have never been held, to hear voices that have never been heard, to highlight the unfolding variety and depth of masculinity means in previously unexplored ways. We're beginning to see a break from the conspiracy of silence – and that's something worth celebrating!
The Roundhouse will play host to comedian, poet and passionate mental health campaigner Jack Rooke, as he brings his show Happy Hour to new audiences, exploring what happiness means in society today. This show follows on from his BBC3 mini documentary series Happy Man, in which he goes around the UK and explores what it means to be a modern man and how male identity and mental health interact. Jack will also be running a Making Art About Mental Health workshop alongside other artists and practitioners making crucial work around the topic.
During Mental Health Awareness Week, the charity CALM exhibits its CALM Photography Movement which explores masculinity and male mental health through various images. Elsewhere, Mahtab Hussain brings fresh insight and perspective around the complexities of conflicting male identity amongst young Muslim men in his powerful photo series You Get Me?.
Whether it's through photography, documentaries, writing or performance, we are beginning to see the beginnings of a creative and cultural movement that seeks to re-masculate.
As men begin to see themselves more clearly, there comes new opportunities to place ourselves within these changing narratives; ones that will not only meaningfully impact our culture and society, but will benefit our own mental well-being too.
Image © David Hughes, getty