Blondie: A cursed love affair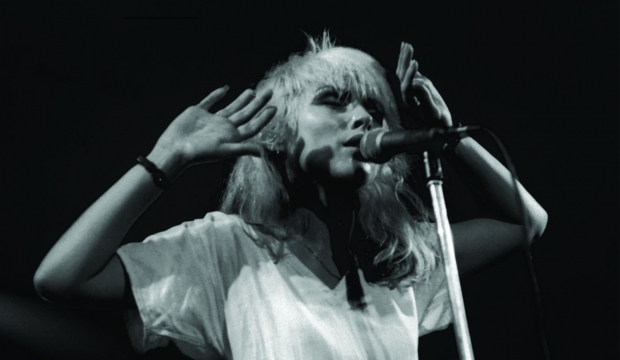 After more than four decades of trying to see the iconic Blondie live, Simon Lyons has finally nailed it. But he's had a rough old time getting there…
So, Blondie play a sell out night at the Roundhouse tonight and – after decades of trying – I will be there.
I was at the Roundhouse March 1978 and was one of the hardy souls queueing in the rain. I was just about to gain entry, when a gang of football hooligans demanded they step in front of us and a few minutes later the 'Sold out' sign was hoisted and off we shuffled to Chalk Farm station. Strike one. This was what could happen queueing at gigs back then; I was thumped in the queue for the Clash a few weeks later. Then, a girlfriend (who I liked slightly less then Debbie Harry) bought me tickets to see Blondie at the Rainbow, but then dumped me a few days before the gig and took yet another hooligan instead. Strike two.
Since then I've missed out on seeing the reformed Blondie at a couple of festivals, this time work came between me and cyberspace and I missed out once again. Strike three, four – oh I'm losing count. But, none of this misfortune has diminished my love for Blondie. I was first attracted to them because of the New York connection as I loved The Velvet Underground, The Ramones and the New York Dolls.
Diverse ground breaking tunes that have been part of soundtrack to the last four decades. "I will give you my finest hour, the one I spent watching you shower" could have been an iconic line from Joni Mitchell or the Smiths, but was written by Stein and Harry at the zenith of their powers. Parallel lines is up there with all the great albums of that era, the cover – like the band – a work of art.
Now, finally I'll get to see them and I can't wait!




Simon's channeled his love of music into a book, How to kidnap a string quartet


Image © Philip Grey