Empire Magazine's top tips to get into the film industry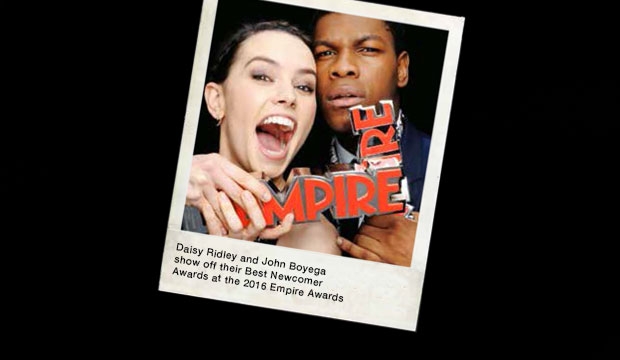 Ahead of the Empire Awards we catch up with Nick De Semlyen, Associate Editor of Empire Magazine, who shares his top tips for getting into the film industry.
1. Do your research
Preparation is essential, so when a big opportunity comes along you're ready to grab it. There are hundreds of different types of jobs in the film industry, from actor to director to make-up artist to grip. Figure out what you'd most like to do. Then work out a strategy for how best to approach it.
2. Take the initiative
Directors like Peter Jackson and Steven Spielberg started making films when they were still in their teens, using their mates as extras. Quentin Tarantino wrote scripts while he was still working at a video store. Don't wait around — start creating, even if the only people interested in seeing the fruits of your labours right now are your family/friends.
3. Make connections
That said, the more people in the industry you know, the greater your chance of getting a break. But don't despair if you're a total outsider. Approach as many pros as you can — this can be via email, Twitter or even good old phone calls ¬— and build a network of contacts. If you're polite, you'll find that most are happy to give advice. And you might even find people you want to team up with, just like Wright, Pegg and Frost.
4. Be willing to do anything
The film industry isn't all palm trees and premieres. As you edge your way in, you'll probably find that there's a lot of hard graft involved. Whether it's making cups of tea, photocopying or handing out new script pages, do it cheerfully and you'll be remembered.
5. Persistence
Perhaps the most important tip: don't give up. More people want to get into filmmaking than there are jobs, but if you keep going and keep expanding your skills, chances are high that your efforts will pay off.
2017's Three Empire Awards
Empire Magazine's annual celebration of the year's best movies and TV shows is taking place on Sunday 19 March at the Roundhouse. The shortlist has been announced and you can vote for your favourite – view the categories and cast your vote now!
Are you a budding young filmmaker? Explore our upcoming Media Projects in the Roundhouse Studios.
Find out how you could hire out the Roundhouse for your next event.