"Dubious costumes, sweat & abnormal levels of physical skill"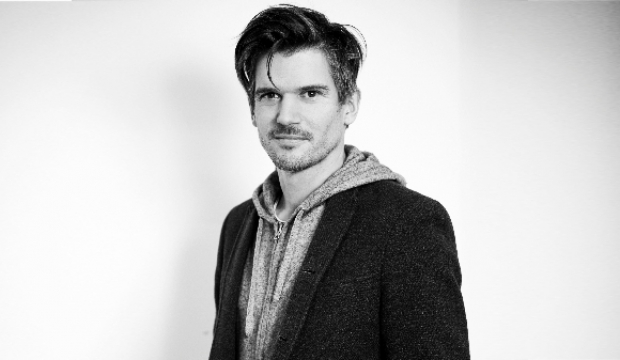 Ben Duke is the Artistic Director of Lost Dog and has created work and choreographed for Scottish Dance Theatre, Dance Umbrella, the National Theatre of Scotland, the Gate Theatre and Handspring to name a few. He is currently directing Barely Methodical Troupe: Kin which makes it's world premiere at CircusFest 2016.
I'm a choreographer and would consider myself a member of the dance species, whilst the company I am working with are, I would say (and they're not here to contradict me), members of the circus species.
So the question is, should we be climbing into bed together, and if we do, are we in danger of offending the natural order of things?
Circus and dance can often look quite similar, dubious costumes, huge amounts of sweat, and abnormal levels of physical skill. But when I look past these superficial similarities their personalities are very different.
In a very generalised and over simplified sense, dance is introverted. I'm talking about contemporary dance, the kind of show I have just seen at the Roundhouse; Akram Khan Company's Until the Lions.
An introvert was once described to me as someone who dreams themselves into existence. Akram Khan's show and much dance definitely does this. It looks inward, it feeds on itself to create and needs really very little from us, the audience.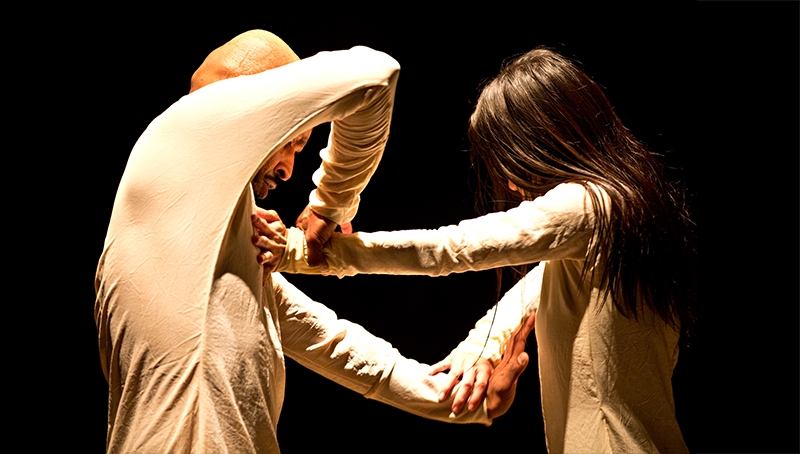 Akram Khan Company's Until the Lions (Image © Jean Louis Fernandez)
Circus on the other hand seems extroverted. It builds itself through its relationship with the audience. The Circus is looking for the audience's approval and will do spectacularly dangerous things to get it. Without that relationship Circus is lost. Whereas the introverted Dance could keep doing its thing even if we all got up and left – and I can think of too many occasions when I wish we all had.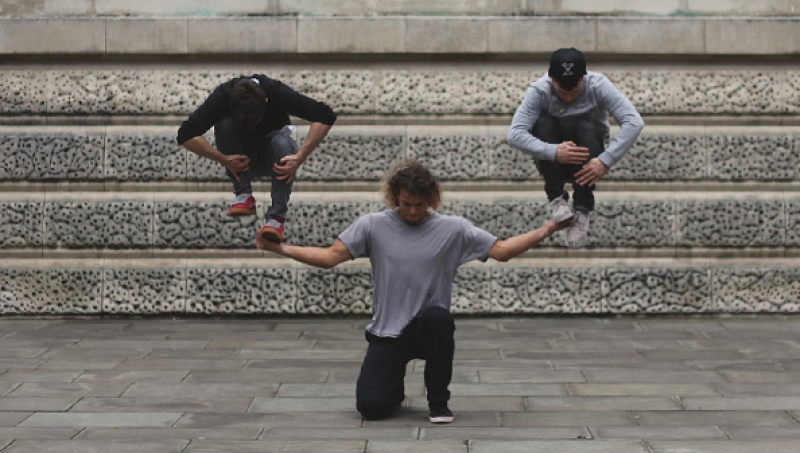 Barely Methodical Troupe
As a committed introvert in a world that I feel is uneasily skewed towards the extrovert, I have a great deal of time for dance. I think as an art form, it's an amazing antidote to the certainty and volume of speech. And as an audience member I enjoy how watching dance can often feel like looking into a hotel window where someone has forgotten to draw the curtains. I feel as though I am watching something personal.
But then comes that nagging suspicion that they might've left the curtains open on purpose, because those personal moments look surprisingly well choreographed. And that suspicion starts to eat away at me and my enjoyment starts to ebb away, because if they've left the curtains open on purpose then they know I'm here, and if they know I'm here, then why don't they acknowledge my presence? I mean a wave or a little smile wouldn't hurt!
Which is why I'm here now, opposite BMT, with an allegorical bed between us. I'm talking too much about mating and mules and they're educating me in the art of the terrifying tricks that they do so brilliantly. And despite my suspicion of extroverts, what I'm realising is that these tricks have an honesty to them.
They invite me in, they look me in the eye, acknowledge my presence and say explicitly that what they're hoping for is that I, the audience member, have a good time. It's such a simple and generous idea.
I'm going to ignore my suspicion that Circus and Dance are fundamentally different, and the fact that if we were scientists, we wouldn't be coupling these two together.
So there is every chance that what comes out of our work will be both introvert and extrovert, both quietly personal and stupidly public, both unsettlingly moving and life affirmingly entertaining. How hard can it be?
CircusFest opens on Monday 4 April and runs until Sunday 24 April