Variety is Back: Meet Slightly Fat Features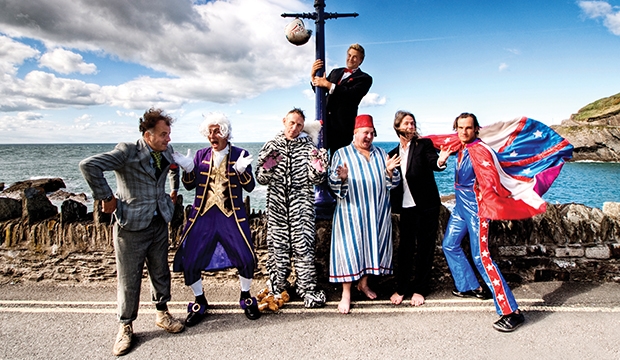 With less than a week to go until Slightly Fat Features show A Fat Lot of Good opens at the Roundhouse, we caught up with funny man Goronwy Thom to find out more about the variety troupe and what audiences can expect…
Name: Goronwy Thom
Occupation: Member of Slightly Fat Features
Fascinating fact: A lot of us met in Covent Garden over 20 years ago when we worked as street performers there. We still work a lot individually outdoors and it certainly influences our cabaret shows. We like to acknowledge the audience, there certainly isn't a fourth wall in our shows.
Favourite comedy legend: There are too many to say!
The last joke that made you laugh… How do you get a slightly fat man into bed? Piece of cake!
Come and see Slightly Fat Features because… We will make you laugh on a dark November night with our four nights of fun and orchestrated madness for all ages shapes and sizes. Variety is back and it's Slightly Fat!
> Slightly Fat Features: A Fat Lot of Good runs from 25 -28 November
> Find out what happened when we asked Slightly Fat Features to make a piñata