Supporting Young People Through Mentoring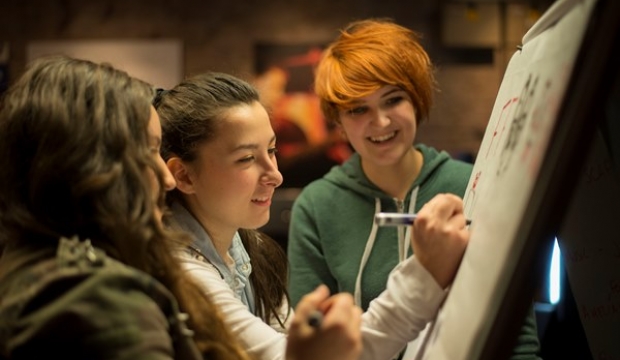 As part of our work as an Arts Council Associate Bridge organisation, we've developed training opportunities to support schools and cultural partners at a time of significant local and national change.
Schools are taking on increased responsibility for providing careers information, advice and guidance to students, while young creatives are seeking high quality opportunities to gain the experience that can help them progress within the creative sector.
Recently, fifteen staff from six creative and cultural organisations based in Camden, including the Roundhouse, came together to find out how mentoring can be used to enhance their work with young people, exploring the question of how cultural organisations can develop new ways of sharing knowledge and expertise with young people while also reducing barriers to employment and training.
So what exactly is a mentor?
A friendly advisor
Someone who imparts wisdom
A person who listens and challenges
Able to share knowledge and experience
Helps extract learning from good and bad experiences
Supports hopes and dreams
A good mentor can be all of the above and a great mentoring relationship can empower the mentee to make positive and strategic choices in order to help them progress towards their goals with confidence.
The different organisations that took part in the training day work with young people in a variety of different contexts, but together we share an ambition to support young creatives in accessing the wide range of skillsets, training opportunities and job roles that exist within our organisations. The training brought together staff with a range of skills and experience to share including venue technicians, learning and participation managers, youth ambassadors and programme producers.
In the words of one of the newly trained mentors, the types of skills developed though the session will help staff and organisations to "offer advice more effectively, and help tailor strategies more specifically with young people".
Participants were asked to think about the most important skills gained through the training, which included;
The importance of active listening
I have more to offer as a mentor than I thought
Mentoring can benefit both mentor and mentee
I can have an impact on young people's lives
I already have the skills and experience to be a mentor
The training will have a great impact on my work with young people in general – how I communicate with them and how I can get the best out of them. It has given me strategies to think through and put in place.
The session was led by Helen Le Brocq Director of the OYAP Trust, an organisation that supports emerging artists in kicking off their careers in the creative and cultural sector.
For Camden, the creative industries are a key local growth sector, providing 44k jobs in the borough, and supporting a visitor economy worth £2.1 billion per year, making it a significant focus for developing local talent and improving employability skills now and in the future.