Anti-feminism, body image and Lily Allen: we catch up with Scottee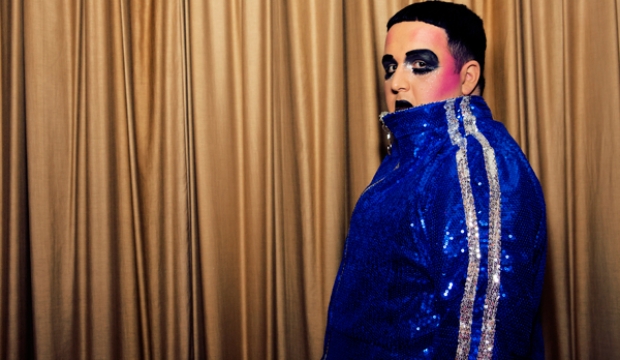 Scottee is described on his website simply as a '28 year old artist from Kentish Town, London', however after reading through his blog posts and watching clips of his performances I realised there was so much more to him.
The Time Out Performer of The Year and award-winning artist returns for one night only with CAMP, a production developed at the Roundhouse back in 2012 that has played up and down the country. I was lucky enough to catch up with him about feminism, body image and breaking ankles live on stage.
How did you make it into the industry?
The very first thing I ever did was a workshop at the Roundhouse when I was about 14, and before that I didn't really know what I wanted to do, and that showed me I could possibly make a career out of being on stage or being a performer. I don't think I have fully broken into the industry or "made it", but I would say my first experience was definitely when I went to the Roundhouse and I turned up a bit wide-eyed not really knowing what performance or theatre or art was and then leaving thinking I want that to be my job.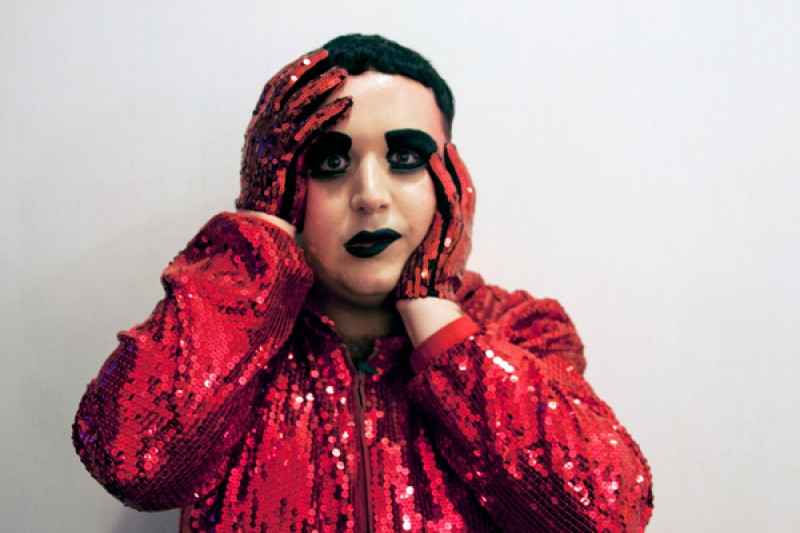 What's your favourite place to perform?
I like cheap, working class places, working men's clubs, cafes. I like places that aren't associated with performance in a traditional sense so people don't feel alienated.
Last Christmas I did a show in the Tenants Hall on the estate that I live on, I love doing stuff there because it makes audiences feel uncomfortable because they don't know what to expect but it's also where I think variety work exists. Variety work came out of being working class entertainment and so I think it should exist in those places.
How did you break a limb during a performance? Was it worth it?
Yeah I fell off stage at the Roundhouse, it was for a show there called Trash City. I came out to do the curtain call and I fell off the end of the stage and I broke my wrist, and I've still got the scars to prove it.
Do I think it was worth it? Probably not, there are other ways of getting attention and attention seeking and showing off. So yeah, I don't think it was worth it.
You put a lot of your work online, do you think it can still be understood if the viewer is not present?
I think accessibility is very important to me. I want all types of people, all ages, all demographics, all types of backgrounds to be able to access my work. I don't think that theatre or performance is for people who can afford a ticket. I think it should be for everyone and I think good performance reaches people who don't necessarily think performance or theatre is for them.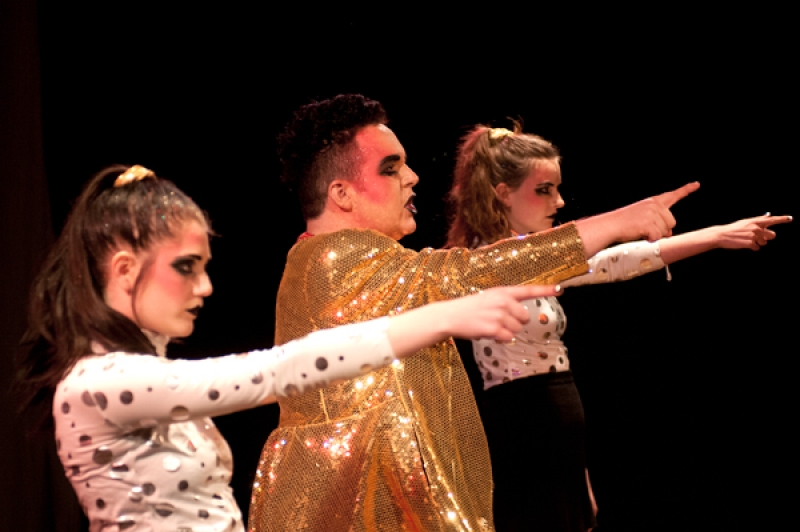 Your costumes are a big part of your performance, do you have a lot of input into your costumes or do you leave it down to your costume designers?
No, I design them all myself. I make myself look that ridiculous [laughs]. I work with a costumier called Lee Benjamin who then turns the silly drawings and ideas into real life things. It's just my imagination and then I'm lucky to have people like Lee who are able to turn that into a real thing. He's got real technique and skill that I don't have. I can invent what I want to look like but he has the technical capability and know-how to be able to turn that dream and that drawing into a real life thing.
In an interview I read you said "I'm a feminist before I'm a drag queen." What do you think of modern celebrities choosing to distance themselves from the feminist label, claiming they think feminism is pointless?
I think if you think men and women should be equal, you're a feminist. It's very difficult to say you're not a feminist if you believe in gender equality. I find it difficult when people want to tell me men are better than women because saying you're not a feminist is saying you think men are better than women.
I think also sometimes in the media, young women, definitely people like Lily Allen are critiqued as being anti-feminist when I think actually they're quite radically feminist. I think feminism is going pop recently, by that I mean it's entering pop culture and there have been a lot of pieces for and against. I feel like a very strong feminist because I am a man and I think it's really important that men are feminists and that is a visual and up thrust thing.
I also believe in gender equality, across all genders, so I'm talking about transgender and all the other spectrum of gender that there are, so I think feminism is important to me and it's important that it's on the agenda.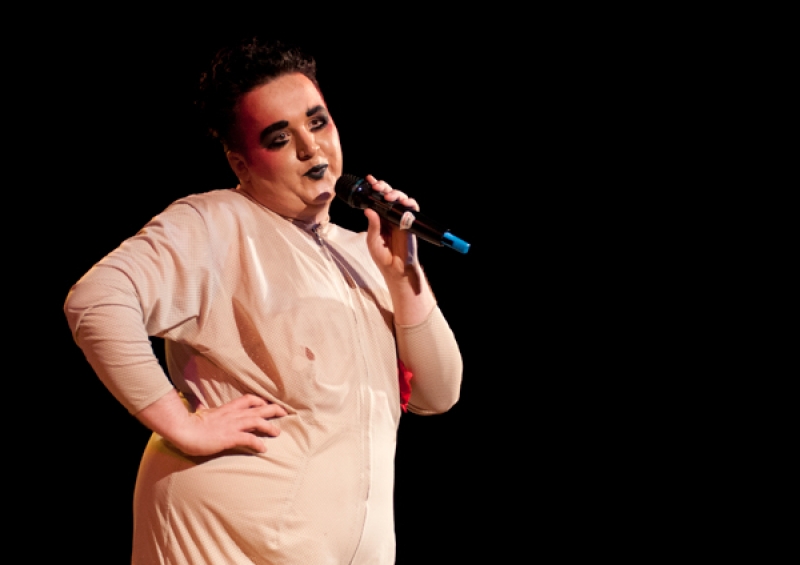 You also said that you feel like the media put people of different body shapes down and make them feel like they need to be thin to be happy. How would you change what the media says to young people to promote a more positive body image for all body types?
I think I'd diversify because I think young people see one certain image in the media, they see white women, thin, blonde hair, big boobs and if you don't see yourself in the world you feel alienated from it. So the key is diversity and showing that there is a wide range of shapes, sizes, heights, colours that exist in this world. If that was shown I think a lot of issues would get sorted.
With age as well, you know maybe I would ban the word "anti-ageing" – I find it difficult that we live in a culture where to age is a bad thing. We're all going to do it, there's no way of that stopping, so it's counter-intuitive. I think if we banned anti-ageing campaigns, I don't think we would live in such an ageist society. We like to think that we're super humans, that we can push back years and that we can be amazingly thin and edit ourselves, because we want so desperately to be accepted.
I guess my rule of thumb is that I don't particularly need to be accepted. I know people are going to think that I'm fat and gay whether I'm wearing clothes, not wearing clothes, whether I have botox or veneers done. They're still going to think the same thing of me, so I guess I'm enlightened to the fact that I don't care. Because we are all going to age, we will all die. And I'm not that important that other people actually give a shit.
Scottee returns with CAMP on Saturday 9 August.